Shopongo
Brief
Shopongo is a grocery web and mobile application based ecommerce platform to manage online sales, execute last mile delivery and to give grocery shoppers an intuitive shopping experience. This application is an end-to-end Omnichannel platform that seamlessly integrates operations, augments reach and delivers an intuitive shopping experience for a Fortune 500 company.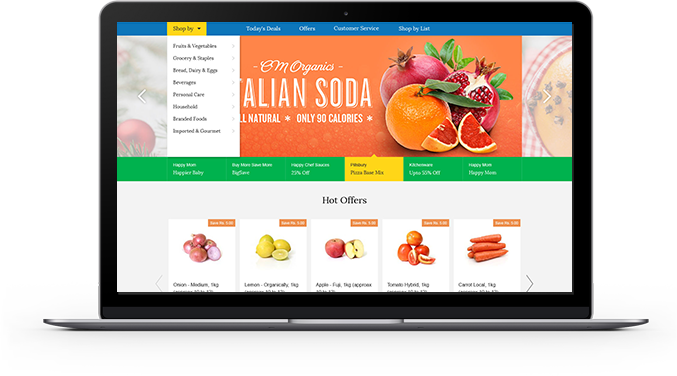 01.
The
Challenges
Effectively manage bulk inventory, products, categories etc.
Real time stock synchronization with existing back office systems
Robust Delivery solution to initiate & track shipments
Expanding an online grocery reach through multiple channels
Managing all retail operations from a single back office system
Advanced Multi-lingual smart search for users to find items faster
One single platform for: Unified reports, Intelligent analytics on online sales. Order, stocks for data driven decision making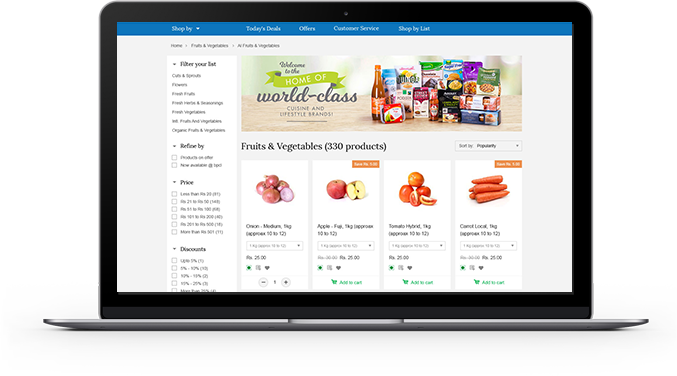 02.
Solutions
Delivered
Hyper-Personalized Shopping Experience for Customers
Robust Backend Operations for Incessant Customer Support
Centralized Warehouse and Inventory Management
Personalize Delivery as per Your Convenience
Multi-lingual Smart Search for Any Nativity
Automated Delivery Route Engine
Email/SMS Notifications to Customers
Intuitive Reporting with Business Analytics
Seamless Delivery with Last Mile Delivery App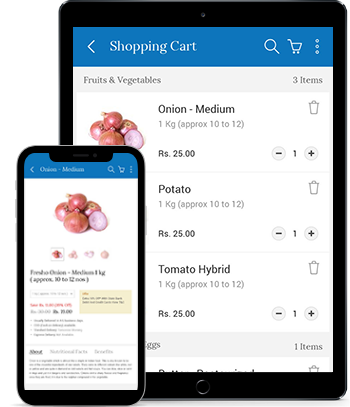 03.
Conclusion
We analysed the potential market and growth of the grocery retailing in the client's target locations and delivered an end-to-end ecommerce solution that flourished the client's e-retailing business by streamlining business operations. Our Multi-Vendor Marketplace solution for groceries and household items that we developed for the client, helped the client increase conversion rate by over 40 percent while witnessing a rapid growth on repeat orders. Similarly, the seamless backend system increased effectiveness of customer support, products and orders management, and shipping processes.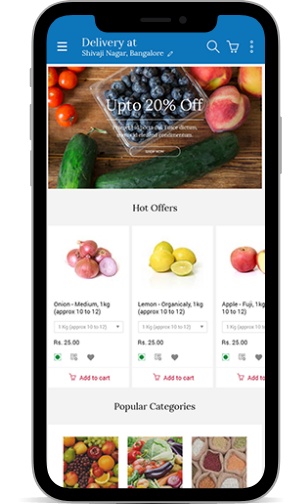 04.
Partnering With The Best